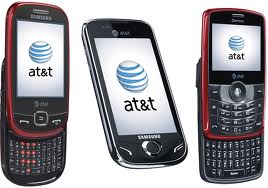 Everyone loves having a smartphone. But can everyone have smartphones without data plan? Most mobile carriers stipulate the mandatory requirement of choosing a data plan. Even if you don't use it, you'll be forced to pay for data.. Moreover, contracts are arranged on the expectation that data rates will become cheaper into the future – and they do. So, in just a year, you end up with paying more than what you would have paid if you didnt have a contract.
It is very annoying when a cellphone carrier enforces a data plan. Many people have complained about this but cellphone carriers are not yielding to these complaints. Because smartphones are highly addictive. People can't stop using them. And they'd eventually submit to temptation.
Phone carriers have found ways to lock people in a contract
Many smartphone users are in monthly plans they don't need. A common requirement of every cellphone carrier is to pay a $30 monthly data plan for using smartphones on their network. Cellphone carriers come up with various reasons when questioned on this.
They say that customers will consume some amount of data, and hence it is for their own good. However lopsided this claim may be, there is no indication as to smartphones without data plan hitting the market, except for very popular phones.
Why would someone want to have a data plan on their smartphones?
The smartphone is like a mini-computer. It's like carrying a pocket-sized computer around. You can take notes on the fly. You can set innovative reminders with unusual sounds. When you're bored, you could convert the smartphone into an e-book reader.
When you are in a Wi-Fi zone, you can play games with others over an Internet connection. When on a network, you are never lost for news. You stay updated on what's happening around you.
How to get smartphones without data plan charges
It is tough to get smartphones without data plan charges. A simple option would be to forgo your smartphone and purchase a cellular device that only processes calls and another mini-computer like device that functions as a pocket PC.
In a rapidly developing mobile world, this is not a good solution. Because it is irritating to juggle between multiple devices. All the time you may have to carry two phones.
Some people try a tweak to get smartphones without data plan charges. They use the SIM card of GSM carriers in their smartphones. If the cellular service provider on your smartphone detects that you are using a GSM SIM, it may automatically add a data plan to your account.
The last option is to use a prepaid plan. It is a cheaper option compared to monthly plans. You will need to compare and contrast prepaid plans to get the best deal. The first thing to consider is if the carrier has good coverage.
Then you proceed to check the cost of owning the plan. How much you pay for using unlimited data.
Choosing a GSM carrier has benefits. You can use the SIM in any smartphone. If it is CDMA, then you'll have to buy a smartphone that is compatible with this network.
Till the smartphone cellular service providers and smartphone manufacturers relent, the situation seems difficult if you want smartphones without data plan charges.
Yet there are still options
Still, there are smartphones which are not locked into data plans or any certain provider. Even if these are generally popular phones, it is possible to find what may fit your needs among them. The easiest way is to get an unlocked phone. An unlocked phone is a phone which can be used with any provider. They are more expensive than those with data plan, but they offer you one thing : total freedom. You may recover your initial investment in just a year and a half, by choosing a good provider with a good data plan which is advantageous for your own usage style.
Curiously, you can also find phone unlocking services for your already locked-in phone at eBay. Though, this may not be legal depending on where you live.