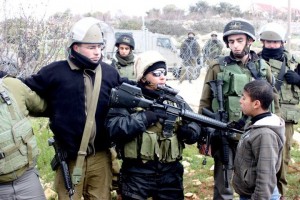 Below is a compilation of resources which was taken from social networks on matters related to Palestine & Israel, including Gaza. The references are grouped by topic, and they can be useful in illuminating some of the chaos that has plagued this topic until recently. "Why you didn't know these" part is very interesting…
What you dont know – Human Shields, Hamas, Gaza, Palestine, Israel, current events
The Nation : Five Israeli Talking Points on Gaza—Debunked
Global Research Canada : Israeli Military Destroyed El-Wafa Hospital Even Though it Knew There Were no Weapons Inside
Israel's War of Words – Propaganda
Haaretz : UN says Palestinian children tortured, used as human shields by Israel
WSJ : How Israel Helped to Spawn Hamas
Israel Today: Israel funding Hamas, Olmert admits
Israel's policy towards palestine
Raw Story: A refreshingly open call for ethnic cleansing of Palestinians from an Israeli deputy speaker
History : Palestinian holocaust – Nakba Day
Haaretz: Israel does not want peace
Vox: Here's the full text of the deleted Times of Israel post backing genocide in Gaza

https://www.youtube.com/watch?v=etXAm-OylQQ#t=240
What israel does to palestinians
Creepy Israeli Planning for Palestinian Food Insecurity in Gaza Revealed
Reuters: Palestinian children tortured, used as shields by Israel: U.N.
Breaking the Silence: Israel Army Veterans talk on what israel is doing to Palestinians
The Guardian: Not guilty. The Israeli captain who emptied his rifle into a Palestinian schoolgirl
International Business Times: Israel Guilty of Ethnic Cleansing and Apartheid, Says UN Rapporteur
Israeli army summarily executed fleeing civilians in southern Gaza
Is Israel a democratic, modern state
Mondoweiss: Adalah launches comprehensive online 'Discriminatory Laws Database' to monitor racist Israeli legislation
Business Insider: Israel's Most Internationally Recognized Writer Warns Freedom Of Speech Is Dying In His Country
Alternet: How to Kill Goyim and Influence People: Israeli Rabbis Defend Book's Shocking Religious Defense of Killing Non-Jews (with Video)
Why you didnt know these
The Independent: The secret report that helps Israel hide facts
Global Research Canada: Criminalizing Criticism of Israel in Canada
Mondoweiss: Gazafying Dissent
SoTT: Silencing the truth: Israel killing, intimidating journalists amid Gaza communication blackout
Global Research Canada: Israel's Military Censors Demand 'Prior Review' of New York Times' Gaza Reporting
PressTV: Israel critics targeted as 'anti-Semites' in Canada
Was there ever a Palestine ?
MacQuarie University Legal Case Study: Templeton v. Palestine Government, 1928
Palestine in History
=======================
Information about the references
Haaretz is the biggest and oldest Israeli newspaper.
Global Research Canada is a Globalization Research institute, and its website is in the top 3000 websites in USA and in top 8000 in the world
Mondoweiss is an alternative news source is in the ~3000th top websites in USA and in top 16,000 in the world, as of the time of this writing
Truth-out, Alternet are in top 3 alternative news resources in English speaking internet, in addition to Democracy Now.
Reuters is a news agency which supplies news to major news outlets and along with Associated Press, dominates news source market.
PressTV is Iran's major news outlet.
The Guardian is a major news outlet, of famous wikileaks journalist Glenn Greenwald, and is one of the few outlets which publishes Wikileaks leaks.
The Nation is a major north american publication.
Breaking the Silence is the official whistleblower movement of Israeli soldiers, speaking out on what israeli army is doing to palestinians. Referenced website is their official website.