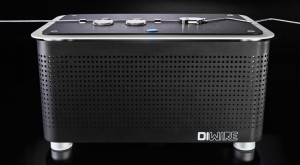 A company called Pensa Labs came up with a different 3D printer – one that bends metal wires. Almost all 3D printers in existence create items out of plastic. This makes this new 3D printer the "DIWire Bender" unique.
Wire and tube bending is a process that is used commonly in manufacturing many objects in various industries. DIWire Bender takes this elementary manufacturing process out of factories, and brings it to your desktop. Like a small CNC unit on your desktop, it allows you to translate 2D computer drawings to fully shaped bent metal components. These can be used to assemble more complex structures and objects afterwards.
Pensa Labs is running a Kickstarter campaign, the backers of which can reserve a DIWire Bender unit for themselves when it goes into mass production. DIWire Bender" title="DIWire Kickstarter campaign" target="_blank">Click here to check the campaign and contribute.